Eastleigh Cottage, Marazion
Feb 25, 2022
Structural Inspection & Report
Eastleigh Cottage dates back to the 1850's. In September of this year our client scheduled to have the front of the property re-rendered to complete an 18 month renovation project. On removing the render and exposing the stonework they found a bulge to the lower part of one of the piers to the right hand side of the front door. Following consultation with their Building Surveyor, they decided to have the bulge examined by a structural engineer.
Timing for the inspection was crucial because with the render off, the property was open to the elements and therefore needed to diagnose the problem and repair it in a short timeframe, so that the render could be completed.
This is what our client said:
"James and Form Consulting were recommended to us as an engineering firm that are specialists in residential structural engineering. I spoke with James on the Wednesday and he agreed to inspect the property that coming Friday.
We spoke post his inspection to discuss his initial thoughts and received his written structural engineer report and recommendations by close of business on the following Monday. The report was well written with clear, concise and decisive advice of what we needed to do and structural plans for a builder to follow.
James then helped us identify a specialist builder who could undertake the works. Those works were then undertaken with a fortnight and James revisited the property to sign off the works alongside us."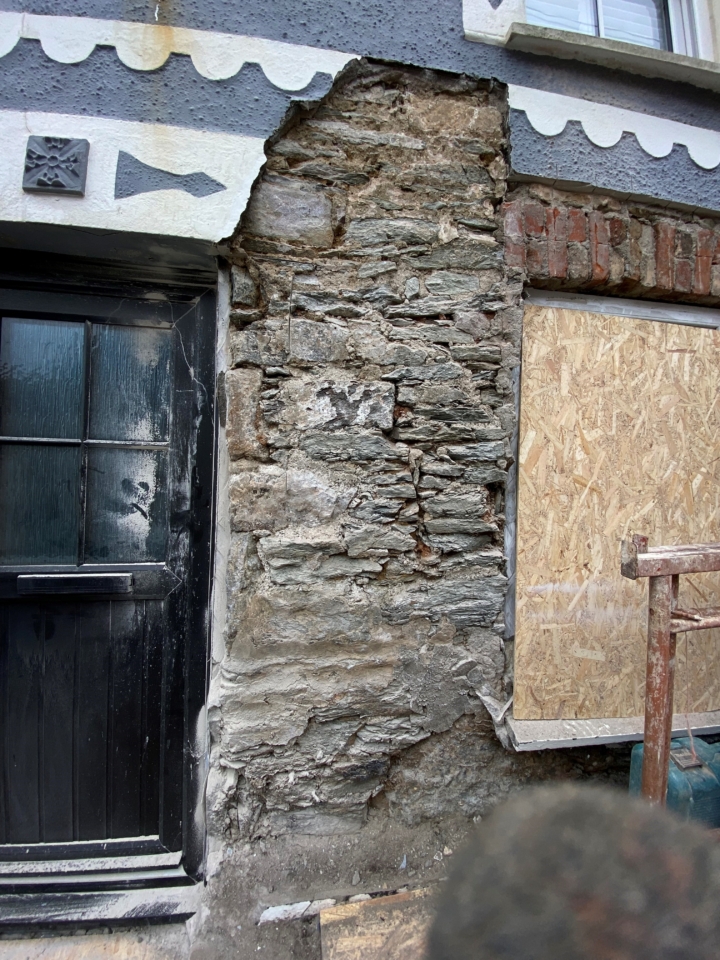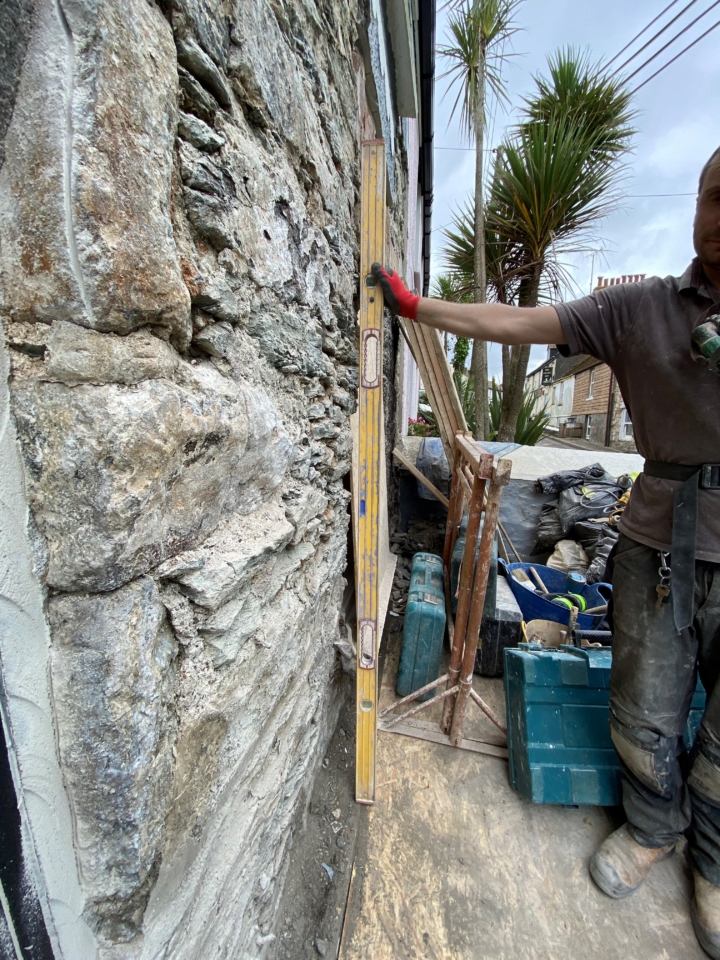 "To complete the process we received a final written confirmation that the works were completed to the requisite standard and in line with James' drawings. James' help and advice were first class and the expediency with which he worked was invaluable. Within three weeks of identifying a potentially expensive and worrying construction defect, the works were completed and the rendering was then able to be completed, ahead of the winter."
"I would highly recommend James and the Form Consulting team. Thanks again for all your help."
How can Form help?
Whether you will need a structural engineer for your next renovation project will depend on the nature of your plans, but they are often required for solar panel installation, beam calculations, loft conversions, door and window modification, internal wall changes, underpinning, and chimney removal. Essentially, any project that alters the structure of the building or requires building control approval will require the expertise of a structural engineer.
Contact Form and we can help advise you on your project.