Mylor Downs, Near Enys Estate
Feb 25, 2022
Structural Engineering Advice & Detailing 
For this project Form worked alongside Laurence Associates Planning & Architectural Practice, we were instructed to provide structural engineering advice and detailing for the second phase of the full property renovation of this house in Mylor Downs near the Enys Estate.
The scope work included structural alterations to the existing lounge fireplace, chimney stack and widening of the fire place opening. This enabled a new central fireplace to be installed in the room providing symmetry ready for new feature Woodburner.
Two new windows in the rear west facing elevation of the lounge were also being installed. Form Consulting was able to provide the necessary advice and calculations required to enable the new structural openings to be carried out, along with alterations to two internal door openings .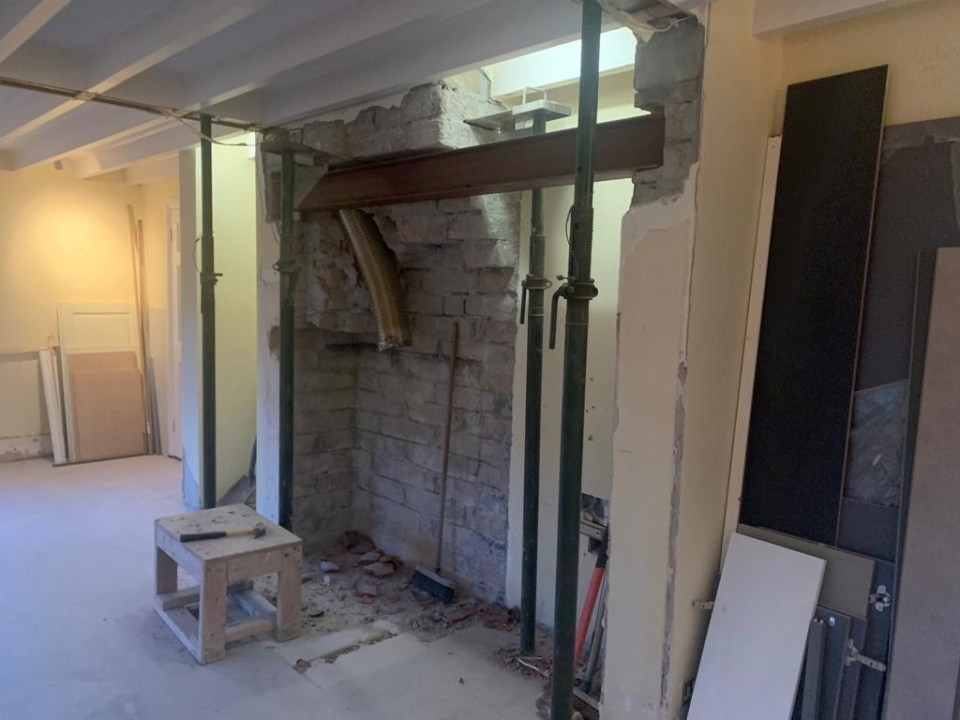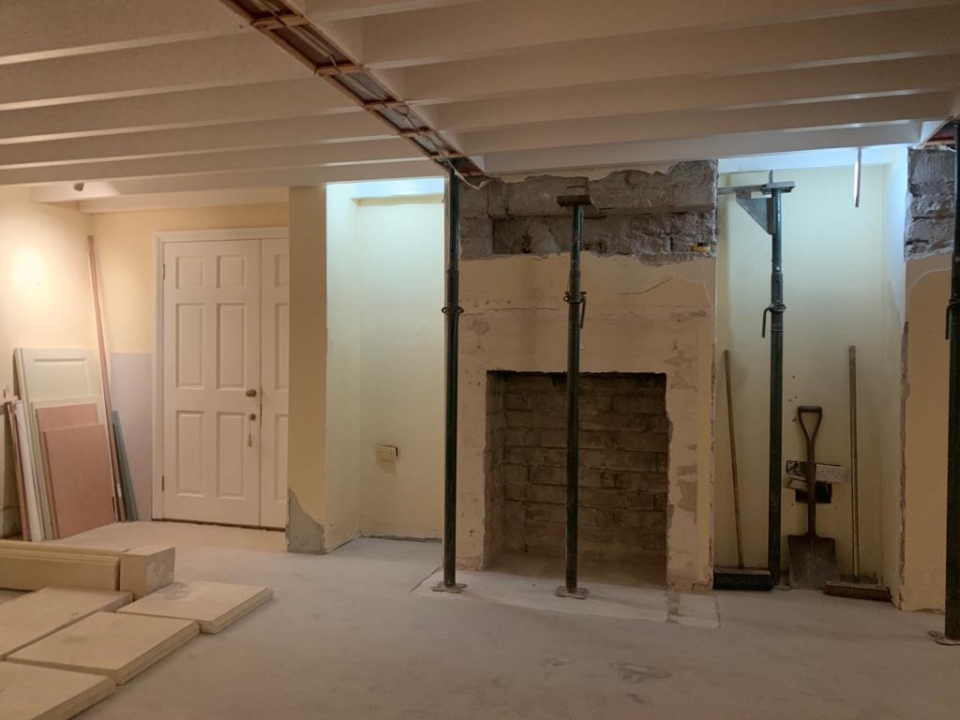 The main feature of the clients lounge renovation was to provide a 4m feature glazed wall with door to provide a view over the beautiful mature landscape gardens of the property.
Form detailed and provided the clients contractor with the temporary supports and needle arrangements to remove the large area of stone walling. Form also provided all the structural calculations and details for the new steel work and curved granite lintel for the new opening.
At Form we are working closely with the architects at Laurence Associates on the steelwork design for the new sun lounge, middle hallway and master bedroom phase of the project due to commence in the summer of 2022.
This is what our client said:
"Form were responsive and pro active from the initial point of contact through to the site visit and calculation/ reporting stage. All requests and communication were of a timely manor and James's drawings and advice were invaluable. I would recommend contacting form or using them again."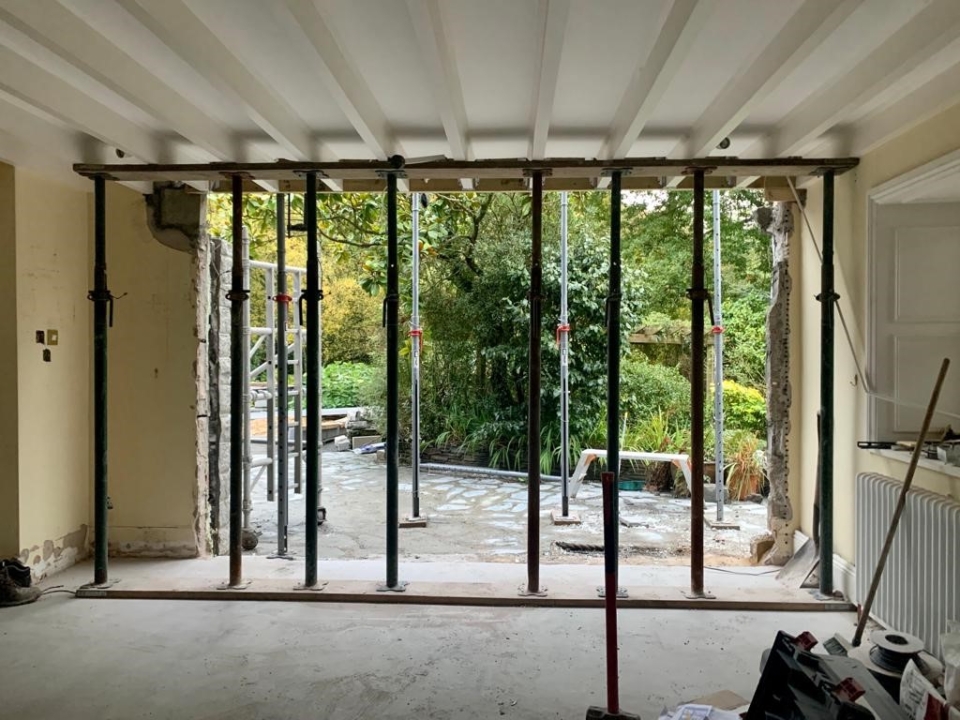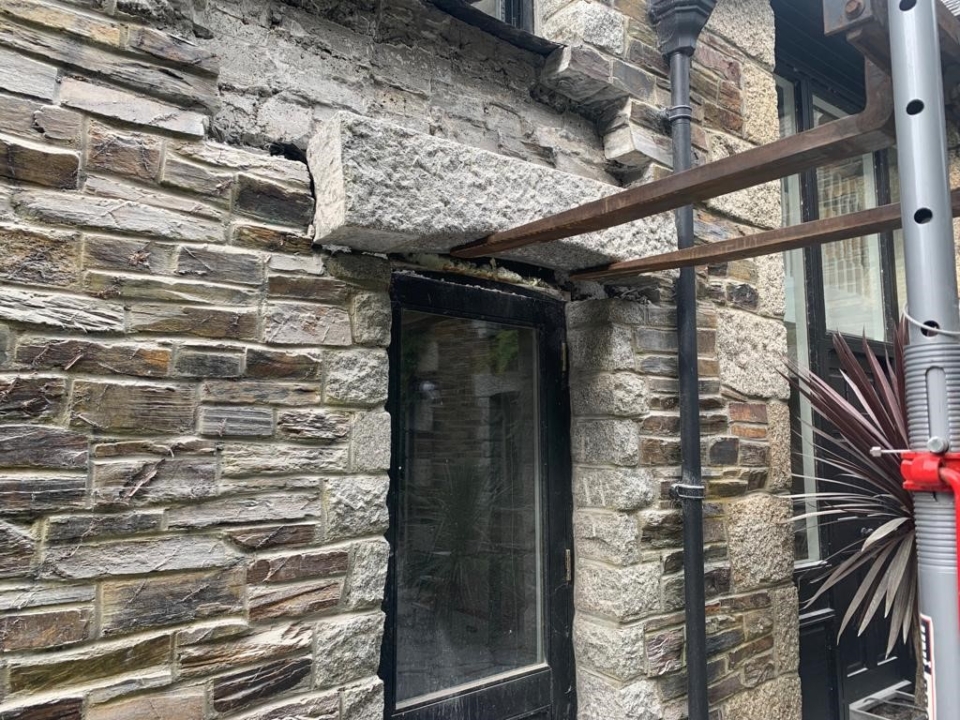 How can Form help?
Whether you will need a structural engineer for your next renovation project will depend on the nature of your plans, but they are often required for solar panel installation, beam calculations, loft conversions, door and window modification, internal wall changes, underpinning, and chimney removal. Essentially, any project that alters the structure of the building or requires building control approval will require the expertise of a structural engineer.
Contact Form and we can help advise you on your project.